Jim Herbold - General Manager and Vice President of Sales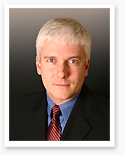 Jim has more than 10 years of experience in sales, business development and operations, in both domestic and international organizations. His responsibilities at Uptilt/EmailLabs include setting global sales strategy, creating new sales channels and spearheading business development. Before joining EmailLabs, Jim was a Director of Business Development at AboveNet, a global fiber optics and data center provider. Prior to AboveNet, Jim worked for the National Computer Board of Singapore, and was involved in a variety of technology and investment projects. Jim began his career at MCI Telecommunications as part of the sales team servicing Citicorp, then MCI's largest client. Jim earned a Bachelor of Arts in Geography and Anthropology from Dartmouth College.

Loren McDonald - Vice President of Marketing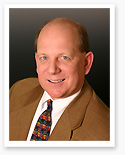 As Vice President of Marketing, Loren is responsible for all customer touch points, including messaging and positioning, lead generation, advertising, PR and customer communications. He was previously founder and president of Intevation, an emarketing services firm specializing in email and search engine marketing. Prior to Intevation he was Chief Marketing Officer of NetStruxr, an online commercial real estate marketplace, where he was responsible for all marketing activities, with significant emphasis on online/direct email marketing. Previously, Loren was co-founder and Chief Marketing Officer of Enteva, an Internet software start up. Prior to Enteva he was responsible for the Northern California Online Marketing and Strategy practices of USWeb/CKS, including strategy, direct email, promotions and interactive PR. He also served as Worldwide Marketing Director for Arthur Andersen's Real Estate Services Group, responsible for strategic planning, new service development, knowledge management and marketing communications. He holds a BA degree in Broadcast Communication Arts from San Francisco State University.

Akshay Vyas - Director of Engineering
Akshay is responsible for developing all of the EmailLabs products, including interface design, our private label solution, customization of the API and customer support modules. He is also responsible for coordinating technology issues with large clients. Before joining Uptilt/EmailLabs, Akshay served as senior consultant at Promptu Systems Corporation, where he managed the integration of Promptu's enterprise content management system for such clients as Cisco, 3Com, Nokia, Apple, Corio and Logitech. Previously, he developed the first real-time embedded multi-standard cell phone monitoring software while at Signal Science Inc. Prior to that, Akshay was lead developer at ETM, the leading online ticketing site. He was also the sole developer of KoiAuction.com, the world's largest online auction for nishikigoi fish. Akshay has a BS in Computer Engineering from Santa Clara University.

Kirill Popov - Director of ISP Relations & Delivery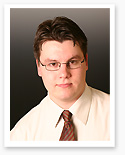 As Director of ISP Relations & Delivery, Kirill Popov is responsible for creating and enforcing (Uptilt/Emaillabs) strict Usage and Anti-Spam policies, maintaining ISP and community relations, and overseeing all abuse and policy investigations and inquiries. Kirill also consults with EmailLabs' clients on content, design and list hygiene issues to minimize potential email delivery issues. He is a registered member of the SpamCon foundation, and represents (Uptilt/Emaillabs) on the Council for Responsible Email.

Daniel Jung - Creative Director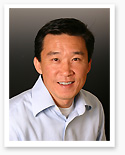 Daniel Jung has over 15 years of both print and web development experience and has held positions in print design, UI design and web development for both successful start-ups as well as notable publicly traded companies.
Daniel joined Uptilt from Zone4Media Group, a Web design and development firm, serving clients Jose Quervo, Sleeter Group, RidgeCrest Marketing, Prognostics and Outrigger hotles. Previously he was responsible for marketing and UI design at Azerity for their CRM solution.

At Morgan Stanley Dean Witter Daniel designed user interfaces of various Web-based software products for brokers and for the online trading system. Prior to this he was the principal of an international advertising agency for seven years. While there he specialized in advertising, corporate identity and printed publications. At Nady Systems, a manufacturer of wireless amplification systems for musicians, he was an art director and senior designer where he designed and developed marketing collateral, package design, product design, advertising printed media, corporate website, and partner websites.
Daniel has a Bachelor of Fine Arts from the Maryland Institute College of Art and graphic design studies at Rhode Island School of Design.

Bennett Thuener - Director of Finance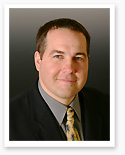 As Director of Finance, Bennett Thuener is responsible for the company's Finance, Accounting, and Human Resource departments. Bennett previously served as Director of Finance at BenefitStreet, Inc., a firm that specializes in ASP software solutions for the qualified benefit plan administration market. Prior to BenefitStreet, Bennett established Accounting and Finance functions at Aduva, Inc., an Israel-based Linux solutions provider. As Aduva's controller, Bennett helped to establish Aduva's corporate headquarters in the United States and assisted the CEO in preparation for raising over $11 million from corporate investors.
Previously he worked at StockMaster.com (later Red Herring Communications) as Acting Controller, at Nortel Networks as a Senior Financial Analyst supporting the $800 million PBX Manufacturing and Materials departments, and at Bear Stearns on the Options Exchange Floor of the Pacific Stock Exchange. Bennett graduated from University of Oregon with a bachelor's degree in Finance and Entrepreneurship.